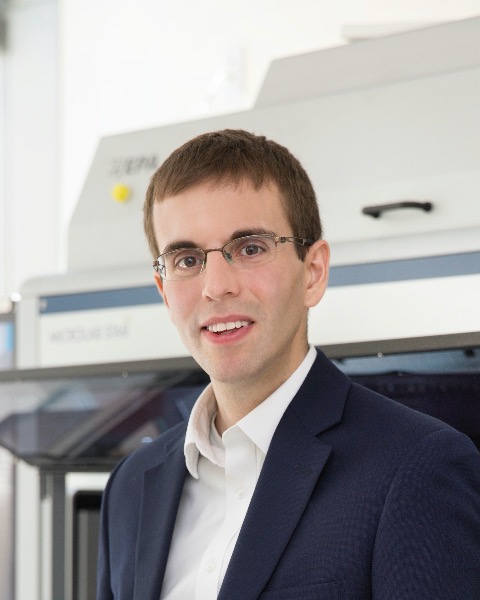 Viktor Adalsteinsson, PhD is Associate Director of the Gerstner Center for Cancer Diagnostics at the Broad Institute of MIT and Harvard. His research involves developing molecular and computational methods for cancer detection, treatment response monitoring, and comprehensive genomic analysis. He and his collaborators have analyzed 10,000 liquid biopsy samples, and in 2017, Dr. Adalsteinsson was recognized as one of MIT Technology Review's "Innovators Under 35." Dr. Adalsteinsson holds a PhD in Chemical Engineering from MIT.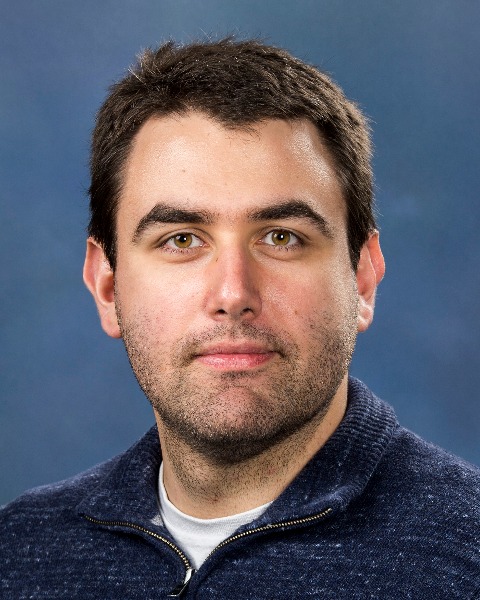 Ludmil Alexandrov, PhD is an Assistant Professor in the Department of Cellular and Molecular Medicine as well as the Department of Bioengineering at University of California San Diego. He earned his Bachelor of Science degree in Computer Science from Neumont University and received his Master's of Philosophy in Computational Biology as well as his Ph.D. in Cancer Genetics from the University of Cambridge. Ludmil's research has been focused on understanding the mutational processes in cancer. In 2013, he developed the first comprehensive map of the mutational signatures in human cancer. More recently, Ludmil mapped the signatures of clock-like mutational processes operative in normal somatic cells, demonstrated that mutational signatures have the potential to be used for targeted cancer therapy, and identified the mutational signatures associated with tobacco smoking. Ludmil has 100 publications in peer-reviewed journals from which 22 publications in Nature, Science, or Cell and another 34 publications in Nature Genetics, Nature Medicine, Cancer Cell, Science Translational Medicine, PNAS, or Nature Communications. He has received a number of awards for his work on mutational signatures, including: "30 brightest stars under the age of 30" by Forbes magazine, Prize for Young Scientists in Genomics and Proteomics by Science magazine and SciLifeLab, Harold M. Weintraub Award by the Fred Hutchinson Cancer Center, Carcinogenesis Young Investigator Award by Oxford University Press, Balfour Prize Lecture of the Genetics Society, Early Career Award by The International Academy for Medical and Biological Engineering, and Outstanding New Environmental Scientist (ONES) Award by National Institute of Environmental Health Sciences. Ludmil is currently one of six co-investigators leading the Mutographs of Cancer project, a $25 million Cancer Grand Challenge initiative to identify the unknown cancer-causing factors.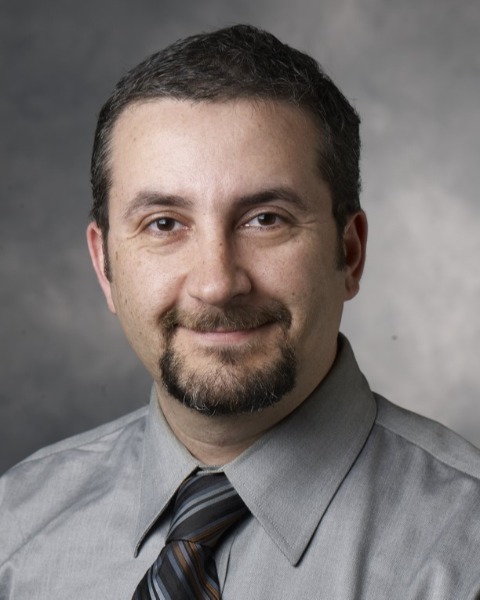 Ash Alizadeh, MD, PhD leads the Cancer Genomics program for the Stanford Cancer Institute, and serves on the NIH Cancer Genetics Study Section. He has a history of research and accomplishments in cancer genomics, beginning with the original development of microarray gene expression profiling for cancer classification starting with lymphomas and cell-of-origin, and advancing to multiple tumor types. Dr. Alizadeh helped develop techniques for ultra-sensitive and non-invasive detection of tumor-derived cell-free DNA (CAPP-Seq) [1-3], and for computational deconvolution of gene expression data for deciphering cellular heterogeneity in tumors including immune infiltration (CIBERSORT/x). His group's translational research effort is focused on attaining a more sophisticated understanding of the initiation, maintenance, and progression of tumors and their response to therapy toward improving current treatment strategies. He has a significant record of training and mentoring of PhD students and postdoctoral fellows, and promoting an inclusive, safe and supportive research environment. It has always been his standard that trainees are taught to conduct their research in a responsible and ethically sound manner. Furthermore, Dr. Alizadeh holds himself to the same standards; maintaining a record of, and providing training in rigorous and unbiased experimental design, methodology, analysis, interpretation, and reporting of results.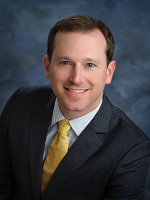 Gabriel Bien-Willner, MD, PhD is the Medical Director of the MolDX program at Palmetto GBA, a Medicare Administrative Contractor (MAC). MolDX seeks to understand the molecular testing landscape to implement payer controls, coverage, and to set policy for affiliated MACs, which currently cover 28 states. He is a leader in the Precision Medicine space and practices as a Board-certified Anatomic Pathologist and Molecular Genetic Pathologist. Throughout his career, he has been active in research, development, and advancement of molecular diagnostic services, specifically next generation sequencing. He has worked closely with clinicians to develop clear clinical diagnostic and treatment pathways directing Precision Medicine programs for community cancer centers. Dr. Bien-Willner received his MD and PhD degrees from Baylor College of Medicine, with a PhD in Human Molecular Genetics. He completed his residency, fellowship, and attained a faculty appointment at Washington University in St. Louis prior to leadership roles in laboratory and biotech companies before joining Palmetto GBA.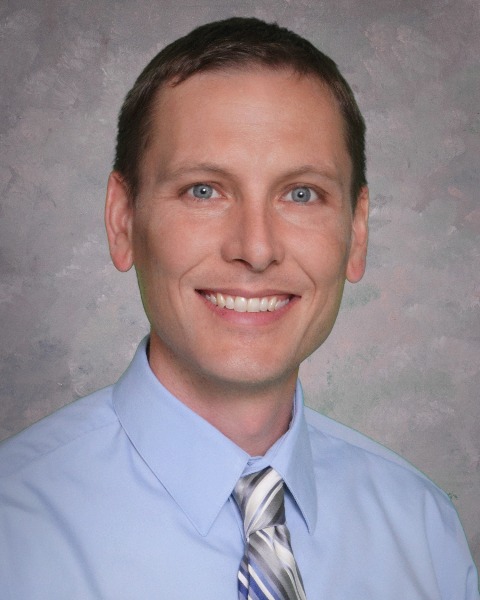 Blake W. Buchan, PhD, D(ABMM) is Associate Professor of Pathology at the Medical College of Wisconsin and Associate Director of Microbiology at Wisconsin Diagnostic Laboratories, Milwaukee, WI. He was awarded a PhD in microbiology from the University of Iowa in 2009 and completed postdoctoral training in Clinical Microbiology at the Medical College of Wisconsin and Froedtert Hospital in 2011. Dr. Buchan is an active member and serves on volunteer committees for several professional societies including ASM, AMP, and SCACM. He has authored >90 peer reviewed scientific publications, invited reviews, and book chapters; is a member of the editorial board for the Journal of Clinical Microbiology, and is an Associate Editor for the American Journal of Clinical Pathology. His interests are broad and include novel molecular diagnostics for the detection of bacterial, viral and fungal pathogens.
Heather Carleton, MPH, PhD, is the chief of the Enteric Diseases Laboratory Branch in the Division of Foodborne, Waterborne and Environmental Diseases at CDC. Heather joined the CDC in 2012 and led the development of whole genome sequence-based analysis tools for the transition of the foodborne molecular surveillance network, PulseNet, from pulsed field gel electrophoresis (PFGE) to whole genome sequencing (WGS). Her team also develops approaches to do metagenomic subtyping directly from patient specimens, focusing on what is next in molecular foodborne disease surveillance. Dr. Carleton received her PhD from Yale University in Microbial Pathogenesis in 2012, her MPH from University of California Berkeley in Infectious Diseases in 2002, and Bachelor's in Microbiology from University of Michigan.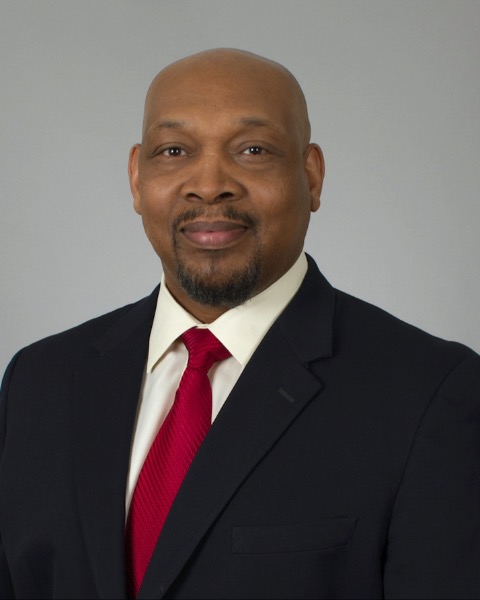 John Carpten, PhD currently serves as Professor and Chair for the Department of Translational Genomics, and is the Royce and Mary Trotter Chair for Cancer Research, Keck School of Medicine, University of Southern California, Los Angeles, CA. Dr. Carpten's expertise spans a very broad range of research disciplines including germline genetics, tumor profiling, cancer cell biology, functional genomics, health disparities, and precision medicine. The primary goal of Dr. Carpten's research program is to discover molecular alterations in cancer and to translate these findings into new approaches for prevention, diagnosis and treatment. In support of this goal, his program is actively involved in the development and application of cutting-edge technologies and novel bioinformatics approaches for discovery research. His work has impacted our understanding of a variety of both adult and pediatric cancer types, with a focus on cancers that disproportionately affect underrepresented minority patients, including prostate cancer, breast cancer, colon cancer, and multiple myeloma. Dr. Carpten has co-authored 200 peer reviewed publications in scientific journals that include Science, Nature, Nature Genetics, Cancer Cell, Cancer Research, Molecular Cancer Therapeutics, and the New England Journal of Medicine. In 2021 he was inducted into the AACR Fellows of the Academy, and also became a member of the AACR Board of Directors. He also currently serves as a member of the National Cancer Institute Board of Scientific Counselors, a member of the Scientific Advisory Committee for Stand Up To Cancer, a member of the Board of Directors for Tower Cancer Research Foundation, and as a member of the Scientific Advisory Board for Break Through Cancer Foundation.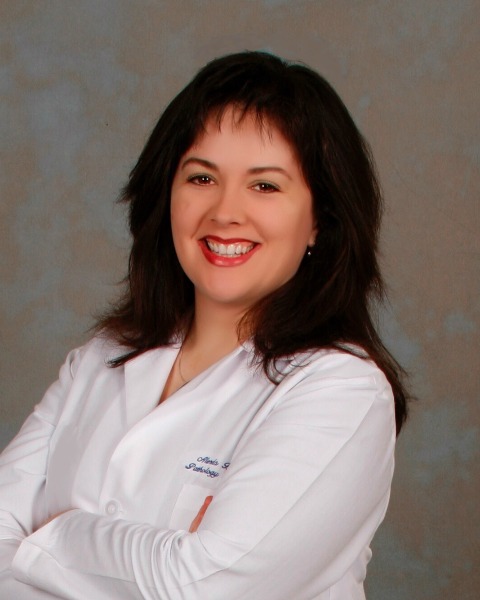 Alexis Carter, MD, is the Physician Informaticist for the Laboratory at Children's Healthcare of Atlanta and an Adjunct Associate Professor within the Department of Pathology and Laboratory Medicine at Emory University. Dr. Carter is teaching faculty for the Clinical Informatics Board Review Course presented by the American Medical Informatics Association. She is chair of the Electronic Health Records and Genomics Working Group within the Association of Molecular Pathology, and she is the current Secretary for the Clinical and Laboratory Standards Institute document development committee for two-dimensional barcoding for both clinical and anatomic pathology laboratory specimens. She was the senior author for the guideline on validation of next-generation sequencing bioinformatics pipelines from the Association of Molecular Pathology, the College of American Pathologists, and the American Medical Informatics Association. In the College of American Pathologists, Dr. Carter is the Vice-Chair of the Informatics Committee and helped develop the original validation guideline for Whole Slide Imaging. She is a former chair of the International Pathology and Laboratory Medicine Special Interest Group for SNOMED-CT International, a former president of the Association of Pathology Informatics and was the inaugural and re-elected chair of the Informatics Subdivision of the Association for Molecular Pathology. She is an Associate Editor of the Journal of Molecular Diagnostics, an Associate Editor for Administrative and Regulatory Affairs for Archives of Pathology and Laboratory Medicine, an editorial board member of the Journal of Pathology Informatics, and a reviewer for multiple scientific journals in molecular diagnostics, genetics and informatics. She is board certified in clinical informatics, molecular genetic pathology, anatomic pathology and clinical pathology.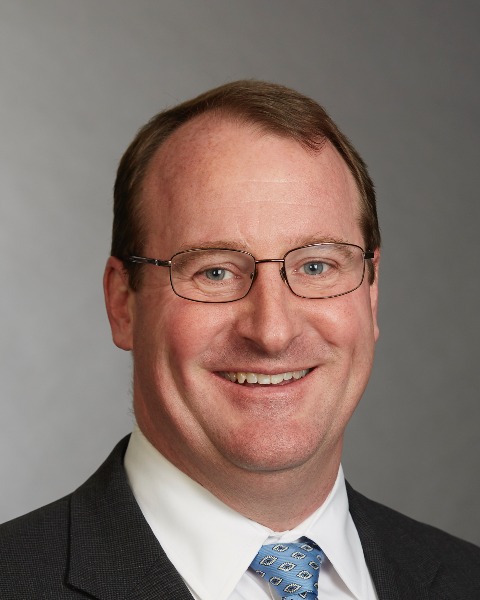 Samuel K. Caughron, MD lives in Kansas City with his wife and children where he is President & CEO of MAWD Pathology Group and Director of the MAWD Molecular Lab. In his practice, Dr. Caughron uses his training and expertise in Molecular Genetic Pathology to deliver state of the art genomic care in a community setting. He is recognized nationally for his insight and expertise in translating advanced technologies into viable, real-world clinical solutions. He has served on numerous national professional committees, boards and advisory panels for the Association for Molecular Pathology (AMP) as well as the College of American Pathologists (CAP). He currently serves on the Board of the AMP, as well as Chair of AMP's Economic Affairs Committee. He is also currently Vice President for the Missouri Society of Pathologists. Dr. Caughron received his medical degree and AP/CP training from Creighton University in Omaha, Nebraska and completed a fellowship in Molecular Genetic Pathology at Vanderbilt University in Nashville, Tennessee.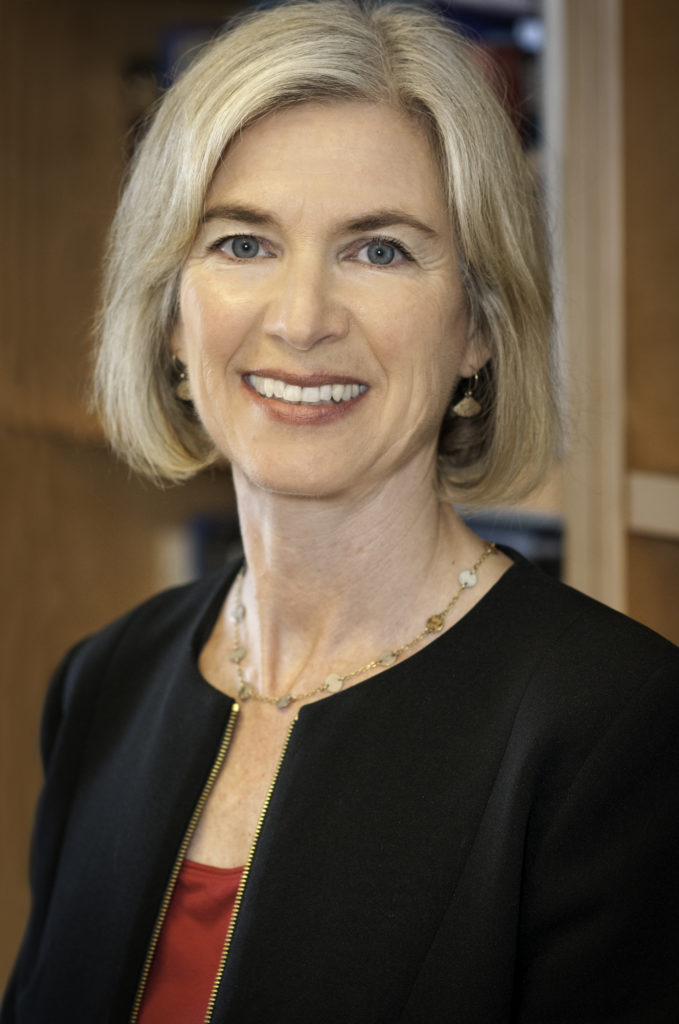 Photo Credit: Keegan Houser UC Berkeley
Jennifer Doudna, PhD is a biochemist at the University of California, Berkeley. Her groundbreaking development of CRISPR-Cas9 — a genome engineering technology that allows researchers to edit DNA — with collaborator Emmanuelle Charpentier earned the two the 2020 Nobel Prize in Chemistry and forever changed the course of human and agricultural genomics research. She is also the Founder of the Innovative Genomics Institute, the Li Ka Shing chancellor's chair in Biomedical and Health Sciences, and a member of the Howard Hughes Medical Institute, Lawrence Berkeley National Lab, Gladstone Institutes, the National Academy of Sciences, and the American Academy of Arts and Sciences. She is a leader in the global public debate on the responsible use of CRISPR and has co-founded and serves on the advisory panel of several companies that use the technology in unique ways. Doudna is the co-author of "A Crack in Creation," a personal account of her research and the societal and ethical implications of gene editing.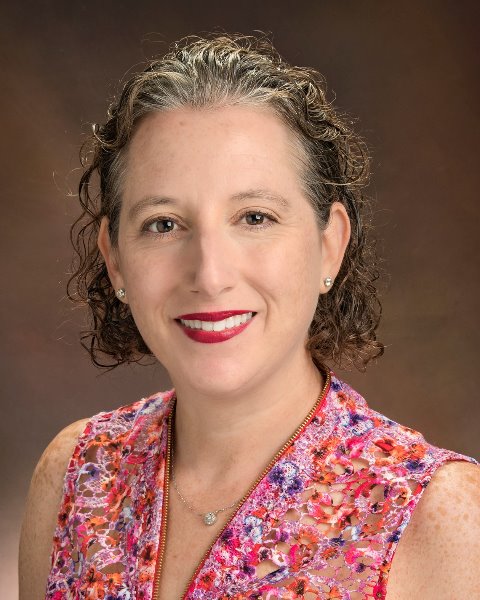 Marni J. Falk, M.D., FACMG is Executive Director of the Mitochondrial Medicine Frontier Program at The Children's Hospital of Philadelphia (CHOP), Clinical Geneticist, and Professor in the Division of Human Genetics within the Department of Pediatrics at the University of Pennsylvania (UPENN) Perelman School of Medicine in Philadelphia, Pennsylvania. Dr. Falk received her B.S. degree in Biology graduating Summa cum Laude and Phi Beta Kappa, as well as M.D. degree in the Alpha Omega Alpha Medical Honor Society from a combined 7-year program at the George Washington University School of Medicine. She then completed dual specialty training in a 5-year Pediatrics and Clinical Genetics residency program at Case Western Reserve University. Dr. Falk has authored more than 140 peer-reviewed publications in the areas of human genetics and mitochondrial disease, and is Editor of the "Mitochondrial Disease Genes Compendium". She works to improve precision clinical care, diagnostic approaches, and genomic resources for mitochondrial disease, including organization of the global Mitochondrial Disease Sequence Data Resource (MSeqDR) consortium and is Co-Leader of the ClinGen Mitochondrial Disease Gene and Variant Expert Panels. Dr. Falk designs and directs multiple clinical treatment trials in mitochondrial disease patients, and is PI of an active translational research laboratory group at CHOP that investigates the causes and global metabolic consequences of mitochondrial disease, and targeted therapies, in C. elegans, zebrafish, mouse, and human tissue models of genetic-based respiratory chain dysfunction.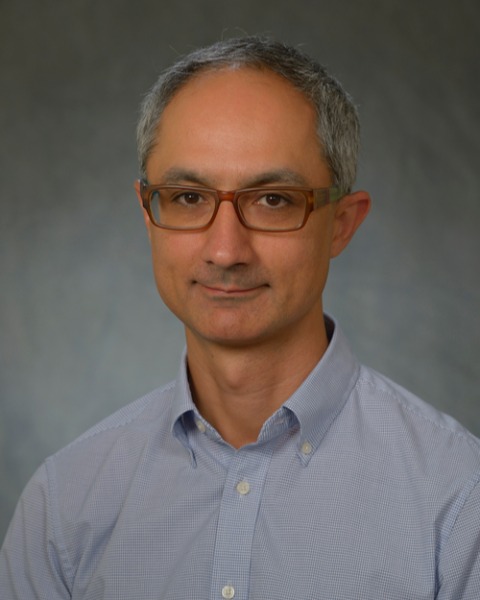 Robert B. Faryabi, PhD, MSc, completed his postdoctoral training at the Nussenzweig laboratory, after which he joined the University of Pennsylvania's Perlman School of Medicine, where he is currently an Assistant Professor of Pathology and Cancer Biology. Dr. Faryabi's lab investigates mechanisms of epigenetic deregulation with the emphasis on chromatin mis-folding in cancer. His multidisciplinary lab also innovates statistical and machine learning approaches to accelerate biological discoveries. Dr. Faryabi has been a recipient of a number of awards including NCI Cancer Research Training Award, Cooper Scholar Award, and Susan G. Komen Career Catalyst Research Award.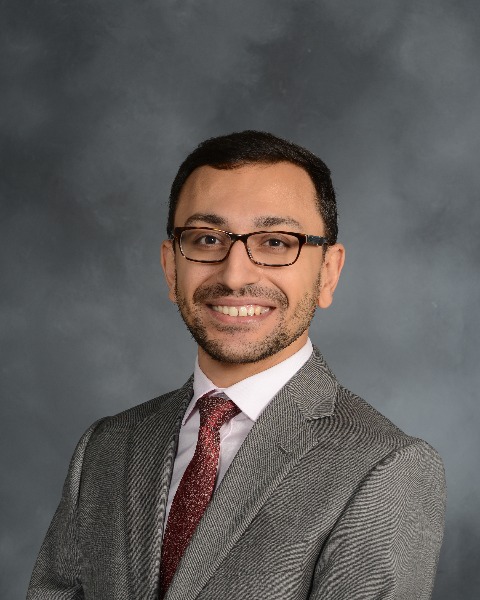 Hamza N. Gokozan, MD is a board-certified pathologist (AP/CP/Cytopathology) and currently serves as an assistant professor of pathology at Weill Cornell Medical College and an attending surgical and cytopathologist at New York Presbyterian Hospital in New York City. Shortly after his graduation from Pamukkale University Medical School in Turkey, he travelled to US in 2013 for his post-doctoral research studies at the Ohio State University which was followed by AP/CP residency, chief residency and cytopathology fellowship at Case Western Reserve University (CWRU). He has multiple awards and recognitions including International Society of Neuropathology's trainee travel award, American Association for Blood Banking trainee scholarship, USCAP trainee award for his contributions in pathology research, and CWRU's Harry Taylor Award. He has published more than 20 peer reviewed articles in the field of medicine, including high impact pathology journals such as Modern Pathology, American Journal of Surgical Pathology, and Cancer Cytopathology. His research interests include integration of ancillary studies to daily cytopathology practice, cytopathology quality improvement, and tumors of endocrine system/head and neck organs.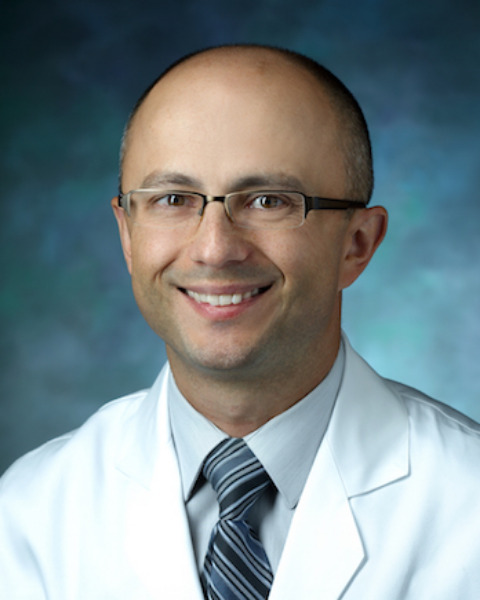 Lukasz Gondek, MD, PhD is an Assistant Professor of Oncology at the Johns Hopkins University School of Medicine in the Division of Hematologic Malignancies. Dr. Gondek received his medical degree from the University of Silesia, Poland and his Ph.D. from the University of Warsaw, Poland. Following his post-doctoral training at the Cleveland Clinic, he completed residency in internal medicine at the Cleveland Clinic and his fellowship training in hematology at the Johns Hopkins University. His academic research focuses on cancer genomics as well as cancer stem cell biology in bone marrow failures and myeloid malignancies. His most recent work is focused on the biology and clinical consequences of clonal hematopoiesis.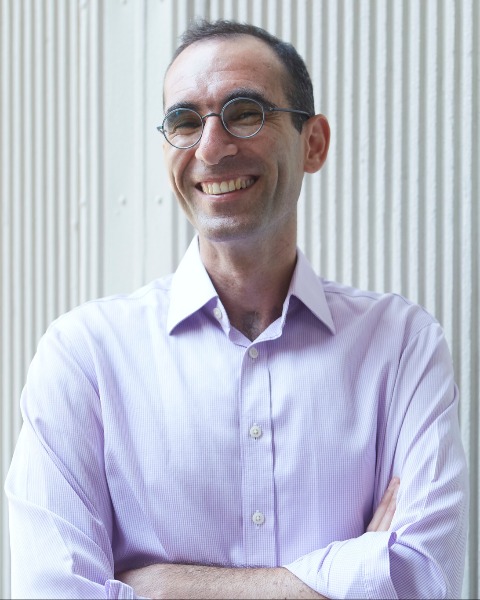 Yonatan H. Grad, MD, PhD is the Melvin J. and Geraldine L. Glimcher Associate Professor of Immunology and Infectious Diseases at the Harvard T.H. Chan School of Public Health. He received his B.A. degree from Johns Hopkins University, an M.Phil from Cambridge University, and his M.D. and Ph.D. from Harvard Medical School. Dr. Grad's research uses interdisciplinary methods, including basic microbiology, genomics, and mathematical modeling, to study how pathogen evolve and spread through populations, with a focus on antibiotic resistance and on Neisseria gonorrhoeae as a model system. His lab's overall aim is to improve diagnostics, therapeutics, and clinical and public health strategies to aid in the control of infectious diseases.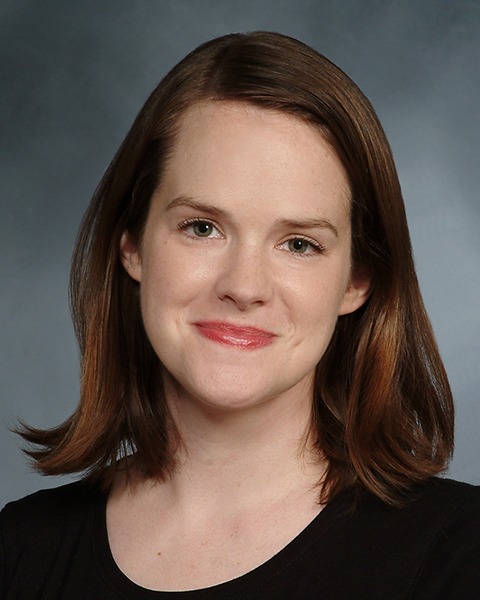 Rebecca M. Harris, MD, is the Director of the Infectious Disease Diagnostics Lab at the Children's Hospital of Philadelphia. She is an Assistant Professor of Pathology and Laboratory Medicine at the Perelman School of Medicine at the University of Pennsylvania and co-directs the site's clinical microbiology fellowship program. She is a clinical pathologist with board certification in medical microbiology, and, prior to her current role, served as the Assistant Director of the Central Laboratory and Director of Point of Care Testing at New York-Presbyterian/Weill Cornell. Her current clinical focus is on the development and optimization of molecular testing for infectious diseases.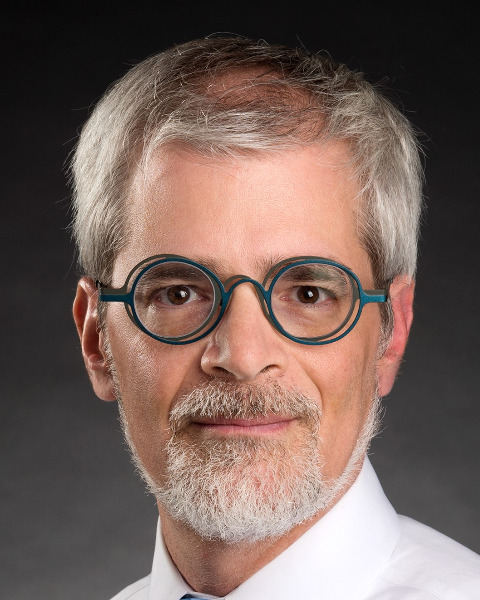 Randall Hayden, MD is Director of the Division of Clinical Pathology and Global Pathology, Director of Clinical and Molecular Microbiology, and Director of Pathology Informatics in the Department of Pathology at St. Jude Children's Research Hospital, in Memphis, Tennessee, USA. His research interests focus on the application of molecular methods to diagnostic challenges in clinical microbiology, with particular emphasis on the diagnosis of infections in the immunocompromised host. He is editor-in-chief of Diagnostic Microbiology of the Immunocompromised Host, 2nd Edition; co-editor of Molecular Microbiology, Diagnostic Principles and Practice, 3rd Edition and of Medically Important Fungi, 6th Edition; and section editor for the Manual of Clinical Microbiology, 12th Edition, all from ASM Press. He serves as associate editor for the Journal of Clinical Microbiology. He is immediate past-president of the Pan-American Society for Clinical Virology (PASCV).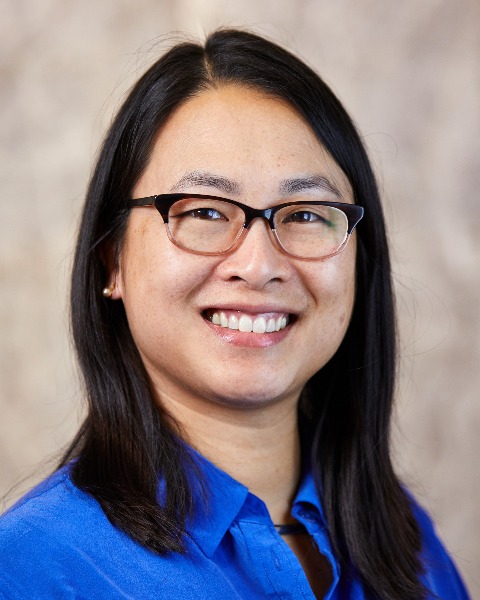 Lucia Hindorff, PhD, MPH is a Program Director in the Division of Genomic Medicine at the National Human Genome Research Institute. (NHGRI). She received her M.P.H. and Ph.D. degrees from the University of Washington, where her research focused on cardiovascular genetic epidemiology and motivating factors for using genetic tests in clinical care. At NHGRI, Dr. Hindorff is the lead Program Director for the Clinical Sequencing Evidence-Generating Research (CSER) program, a consortium to assess the clinical utility of genome sequencing in diverse settings and populations. She also leads the Polygenic RIsk MEthods in Diverse Populations (PRIMED) Consortium, a new research effort to improve the applicability of polygenic risk scores across diverse populations for a broad range of diseases and traits. Other activities include the Population Architecture using Genomics and Epidemiology (PAGE) program, a consortium formed to expand understanding of ancestral differences in genomic disease associations in large, diverse, well-characterized cohorts, and the online NHGRI Genome-wide Association Study (GWAS) Catalog. In her time at NHGRI, she has authored or co-authored over 100 publications and enjoys working with trainees and experienced investigators alike. In addition to managing her scientific portfolio, Dr. Hindorff is broadly interested in health information disparities, the integration of genomic tests into clinical care and practical issues related to large epidemiological studies.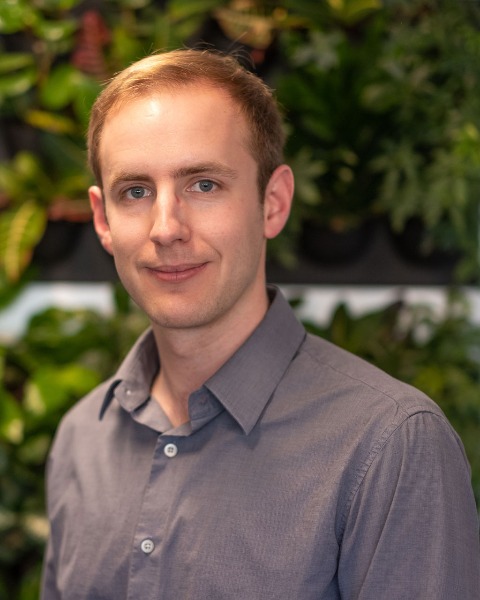 Julian Homburger, PhD, is a statistical geneticist and leads Color's data science team. At Color, Julian and his team focus on developing state-of-the-art algorithms and models for generating novel insights into disease risk and population health. The team has worked to implement novel genetic tests such as polygenic risk scores, and, during the SARS-CoV-2 outbreak, build epidemilogic models to help understand the impact of proactive diagnostic testing on disease spread in workplaces and schools. Prior to Color, Julian completed his PhD training at Stanford, where he worked both on understanding the genetic basis of hypertrophic cardiomyopathy as well as understanding the genetic ancestry of diverse human populations.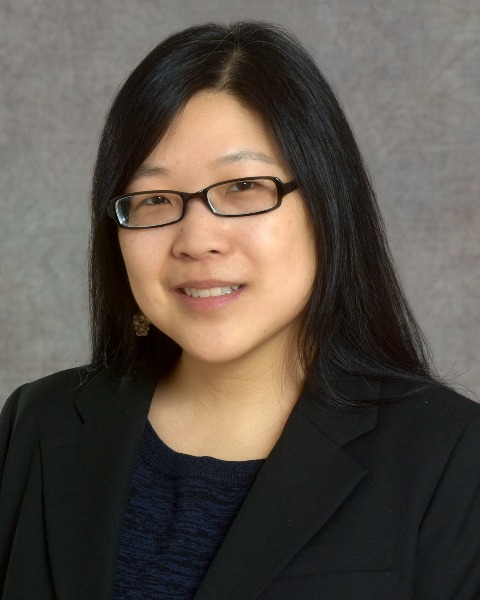 Susan J. Hsiao, MD, PhD is an Assistant Professor in the Department of Pathology and Cell Biology at Columbia University Medical Center. She serves as Director of Bioinformatics in the Laboratory of Personalized Genomic Medicine. Her interests include translational research in cancer genomics, improvements in storage and reporting of clinical genomics data, and utilization, coverage and reimbursement of molecular assays. She is a member of AMP's Economic Affairs Committee and the Clinical Practice Committee. She received her MD and PhD degrees from New York University School of Medicine. She completed residency training in anatomic pathology at New York Presbyterian Hospital/Columbia University Medical Center and completed fellowship training in molecular genetic pathology at University of Pittsburgh Medical Center.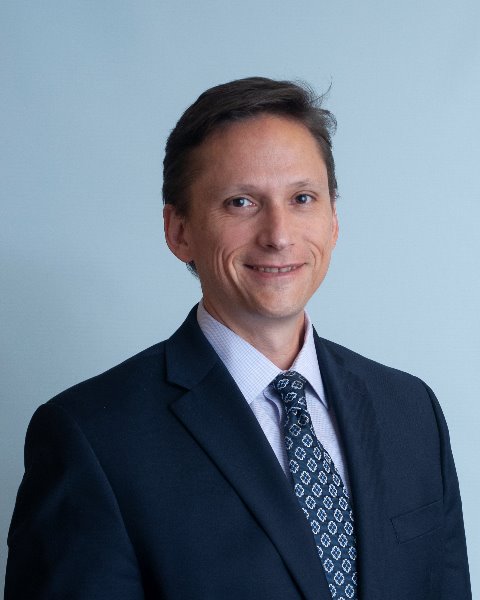 John Iafrate, MD, PhD, is a Professor of Pathology at Harvard Medical School and is the Vice Chair of Academic Affairs at the Massachusetts General Hospital (MGH) Pathology Department. Dr. Iafrate received his MD/PhD dual degree from the State University of New York at Stony Brook in 2000 and was trained in anatomic and molecular genetic pathology at Brigham and Women's Hospital. Dr. Iafrate is a board-certified Pathologist, and has been on staff at MGH since 2005. His research is focused on lung and brain tumors, where he has been closely involved in the clinical development of crizotinib and companion diagnostics in ALK- and ROS1 positive lung cancers. His lab has developed several technologies for sequencing tumors, including SNaPshot and the next-generation sequencing-based Anchored Multiplex PCR, both techniques have been widely used in the molecular diagnostics community. His lab has focused recently on the development of sequencing assays to detect circulating tumor DNA.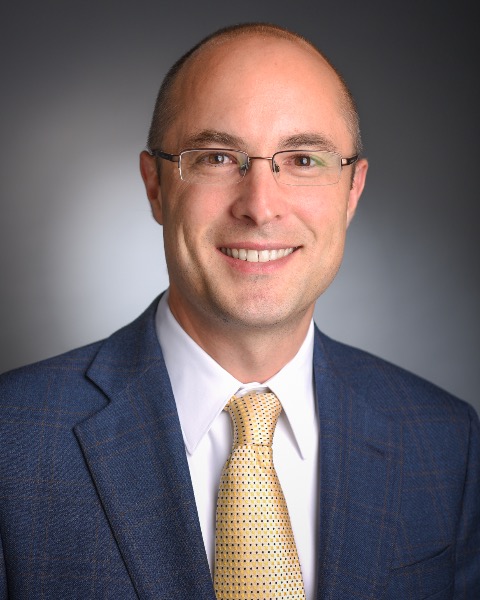 Coleman Lindsley, MD, PhD is an Assistant Professor of Medicine at Harvard Medical School and Dana-Farber Cancer Institute, where he is Director of Molecular Diagnostics in Hematologic Malignancies and Director of the Hematologic Malignancies Data Repository. He received his M.D. and Ph.D. in Immunology from Washington University School of Medicine, then completed a residency in internal medicine at Brigham and Women's Hospital and a fellowship in oncology at the Dana-Farber Cancer Institute. He is a member of the MDS Genetics Subcommittee for the NIH National MDS Study and the International Working Group for Prognosis in MDS (IWG-PM) molecular committee. The primary focus of his laboratory is the biology and treatment of myeloid malignancies. His genetic studies have led to new genomic models of leukemia classification and MDS outcome after stem cell transplantation. His laboratory uses mouse and cell line models to dissect the mechanistic basis of genetic cooperation during myeloid disease progression, with a specific focus on mechanisms of leukemia initiation in patients with predisposition syndromes.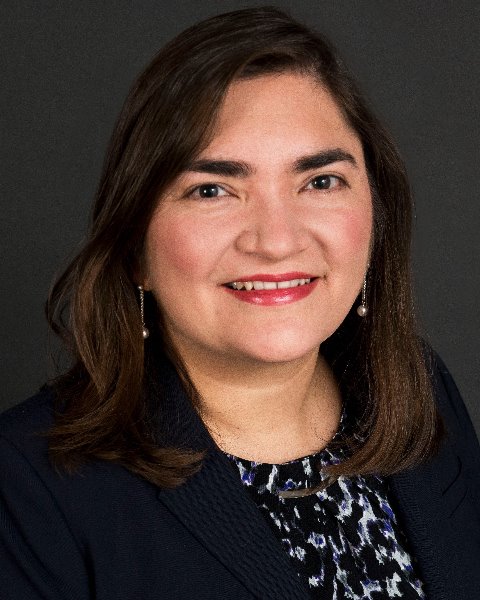 Macela Maus, MD, PhD, is currently an Associate Professor at Harvard Medical School, the Paula O'Keefe Chair in Oncology and Director of Cellular Immunotherapy at Massachusetts General Hospital (MGH) Cancer Center, an Attending Physician in the Hematopoietic Cell Transplant and Cell Therapy division of Oncology at MGH. She is an Associate Member of the Broad Institute of Harvard and MIT, and an Associate Member of the Ragon Institute of MGH, MIT, and Harvard. Dr. Maus is internationally known for her work as a translational physician-scientist in the field of immunology, particularly as it relates to T-cell immunotherapies and cellular therapies in the treatment of cancer. Her laboratory focuses on the biology of human T cell activation, costimulationm, and memory, and on the application of human T cell therapies to human disease, including forward and reverse translation of engineered T cell therapies in early-phase clinical trials. She has authored over 100 papers indexed in pubmed and holds three NIH R01 grants and several Investional New Drug appplications (IND's). Dr. Maus holds an undergraduate degree from Massachusetts Institute of Technology (MIT) and graduate degrees (M.D., Ph.D.) from University of Pennsylvania. Dr. Maus trained in internal medicine at University of Pennsylvania and in hematology and medical oncology at Memorial Sloan Kettering Cancer Center, is board-certified in these three disciplines, and practices medical oncology. She also serves on several scientific and clinical advisory boards for the biotechnology industry as well as external academic medical centers.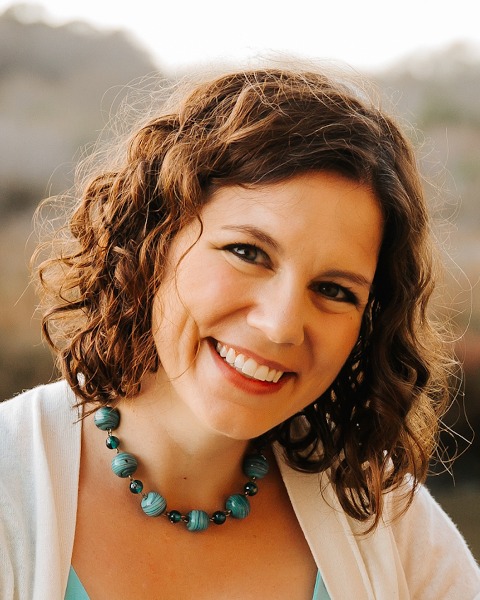 Karen Miga, PhD is an Assistant Professor in the Biomolecular Engineering Department UCSC, and an Associate Director of the UCSC Genomics Institute. In 2018, she co-founded the Telomere-to-Telomere (T2T) Consortium, an open, community-based effort to generate the first complete assembly of a human genome. Additionally, Dr. Miga is the Director of the Reference Production Center for the Human Pangenome Reference Consortium (HPRC). Central to Dr. Miga's research program is the emphasis on satellite DNA biology and the use of long-read and new genome technologies to construct high-quality genetics and epigenetic maps of human peri/centromeric regions.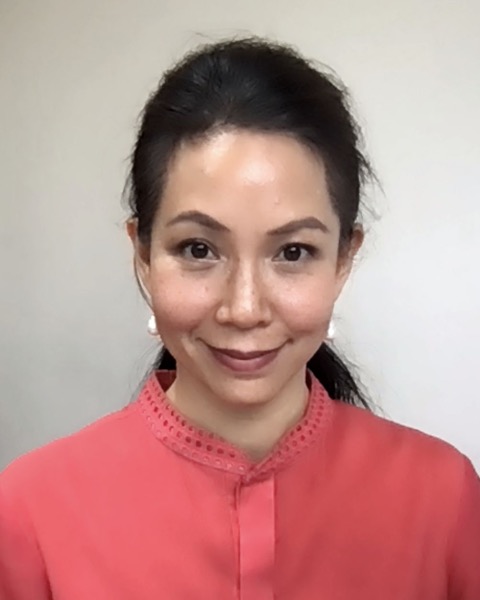 Serena Nik-Zainal, PhD is a CRUK Advanced Clinician Scientist and Honorary Consultant in Clinical Genetics in Cambridge, UK. Serena went to the UK as a PETRONAS scholar from Malaysia in 1993, obtaining a First in Physiology at University of Cambridge before completing her medical degree in 2000. She trained as a physician and specialized in Clinical Genetics. She undertook a PhD at the Wellcome Sanger Institute in 2009 pioneering exploration of breast cancers through whole genome sequencing (WGS). Serena demonstrated how detailed downstream analyses of all mutations present in WGS breast cancers could reveal mutational signatures, imprints left by mutagenic processes that have occurred through cancer development. She also identified a novel phenomenon of localized hypermutation termed 'kataegis'. Serena continues to explore large cancer datasets using computational approaches while investigating biological underpinnings of mutational signatures through cell-based model systems. She led a clinical project, Insignia recruiting patients with DNA repair/replication defects, aging syndromes and neurodegeneration, and is also focused on advancing the field of mutational signatures into the clinical domain. Serena's team at University of Cambridge are particularly known for their founding approaches in analyzing whole cancer genomes for clinical utility. This has included the development of mutational-signature-based clinical algorithms for cancer genome interpretation, including subsequent application of these algorithms into retrospective and prospective clinical studies.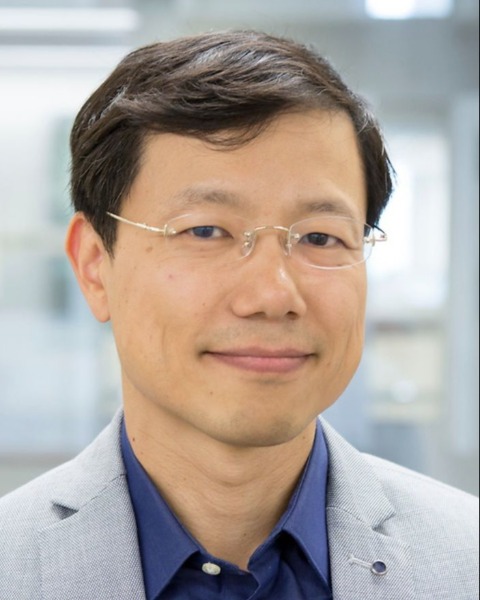 Peter J. Park, PhD, is a professor of biomedical informatics at Harvard Medical School. His research group (http://compbio.hms.harvard.edu) specializes in computational and statistical analysis of large-scale DNA sequencing data to understand genetic and epigenetic mechanisms related to disease processes. Originally trained in applied mathematics (B.A., Harvard; Ph.D., Caltech), he was introduced to molecular biology and genetics during his postdoctoral studies in biostatistics. His laboratory has developed a number of algorithms for genome analysis, especially for identification of structural alterations from whole-genome sequencing data, and has made substantial contributions to consortium projects such as The Cancer Genome Atlas (TCGA), Encyclopedia of DNA Elements (ENCODE), and 4D Nucleome (4DN). He also serves as the director of the Bioinformatics and Integrative Genomics Ph.D. program at Harvard Medical School and a co-leader of the Cancer Data Science Program at Dana-Farber/Harvard Cancer Center.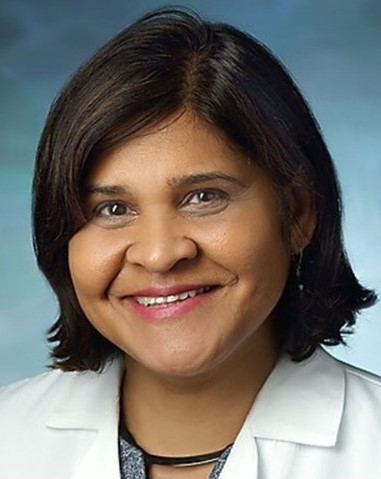 Deborah Persaud, MD, is Professor in the Department of Pediatrics at the Johns Hopkins University School of Medicine and in Molecular Microbiology and Immunology and International Health in the Johns Hopkins Bloomberg School of Public Health. Her research focuses on the pathogenesis of HIV persistence, latency and control in pediatric and adolescent infections. She is the Scientific Chair of the HIV Cure Committee for the NIH-sponsored- International Maternal Pediatric Adolescent AIDS Clinical Trials (IMPAACT) Network, where she oversees the development of clinical trials targeting HIV remission and cure therapeutics for infants, children and adolescents. Her report on the "Mississippi Baby" was the first well-documented case of HIV remission from very early ART that formed the basis for several clinical trials of very early treatment of infants to achieve HIV remission and cure.
Paul J. Planet, MD, PhD is a pediatric infectious disease specialist at the Children's Hospital of Philadelphia and an Assistant Professor at the University of Pennsylvania. Dr. Planet's laboratory studies the evolution of infectious disease using molecular and bioinformatic techniques. Special interests include evolution of Staphylococcus aureus, nontuberculous mycobacteria, and Prevotella melaninogenica, and SARS-CoV2. Clinically, in addition to general infectious disease, Dr. Planet specializes in the treatment of infections in cystic fibrosis. Dr. Planet received his undergraduate degree from Yale University. He completed his MD, PhD, Residency, and Fellowship at Columbia University.
---
Nira Pollock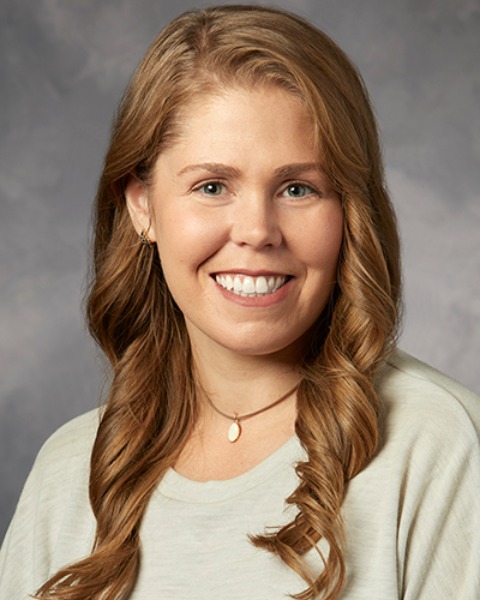 Alice B. Popejoy, PhD is an Assistant Professor in the Division of Epidemiology, Department of Public Health Sciences at UC Davis. She conducted postdoctoral research at Stanford University in the Department of Biomedical Data Science and the Stanford Center for Biomedical Ethics, after receiving a PhD in Public Health Genetics and a Certificate in Statistical Genetics from the University of Washington. Dr. Popejoy's Public Health Genomics lab operates at the intersections of computational genomics, human population genetics, clinical genetics, biomedical data science, and bioethics. Her current research is focused on investigating diversity measures such as race, ethnicity, and ancestry in genomics and medicine, with the goal of developing standards, recommendations, and novel approaches to modeling human population diversity. She is involved in several international Consortia, leading the Ancestry & Diversity Working Group of the Clinical Genome Resource (ClinGen) and the embedded ethical, legal, social implications (ELSI) team of the Human Pangenome Reference Consortium (HPRC).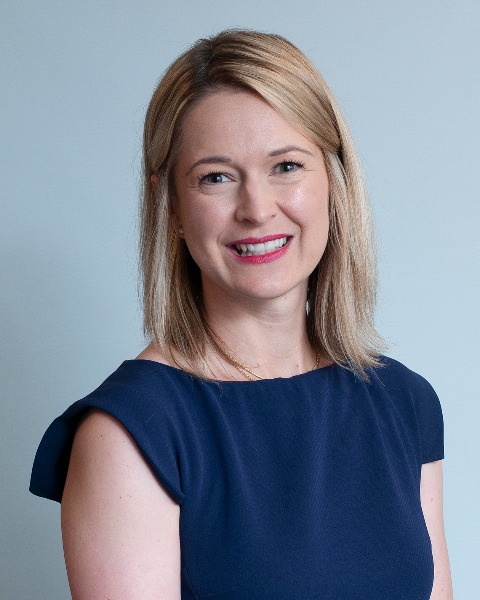 Lauren Ritterhouse, MD, PhD is the Associate Director for the Center for Integrated Diagnostics in the Department of Pathology at the Massachusetts General Hospital. Prior to this, she was the Co-Director of the clinical genomics and molecular diagnostic laboratories at the University of Chicago. She received her MD, PhD from the University of Oklahoma where she studied the pathogenic roles of aberrant cytokine production in autoimmunity. She completed a Molecular Genetic Pathology Fellowship at Harvard Medical School and Anatomic Pathology Residency at Brigham and Women's Hospital in Boston, MA. She is particularly interested in the translation of emerging molecular biomarkers into the clinical laboratory, including those evaluating response to immunotherapy, solid tumor mutational signature profiling, circulating tumor DNA, as well as hematologic malignancies.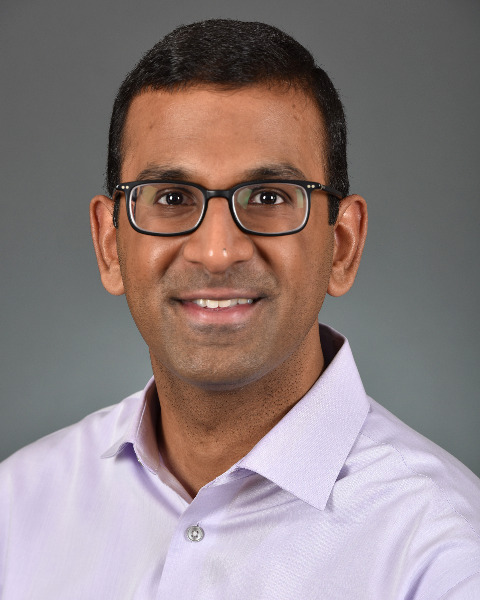 Vijay G. Sankaran, MD, PhD is the Lodish Family Chair in the Division of Hematology/Oncology, Boston Children's Hospital; Associate Professor of Pediatrics, Harvard Medical School; Attending Physician in the Dana-Farber/ Boston Children's Cancer and Blood Disorders Center. He received a B.A. and M.S. from the University of Pennsylvania in biochemistry, an M.Phil. from the University of Cambridge in biochemistry, and earned his M.D. and Ph.D. degrees from Harvard Medical School. He subsequently did a residency in pediatrics at Boston Children's Hospital and Boston Medical Center, followed by a fellowship in pediatric hematology/oncology at Boston Children's Hospital and the Dana-Farber Cancer Institute. Dr. Sankaran has received a number of awards for his work on using human genetics to better understand the process of blood cell production, including most recently the 2018 Gale and Ira Drukier Prize in Children's Health Research and the 2019 Seldin-Smith Award for Pioneering Research from the American Society of Clinical Investigation.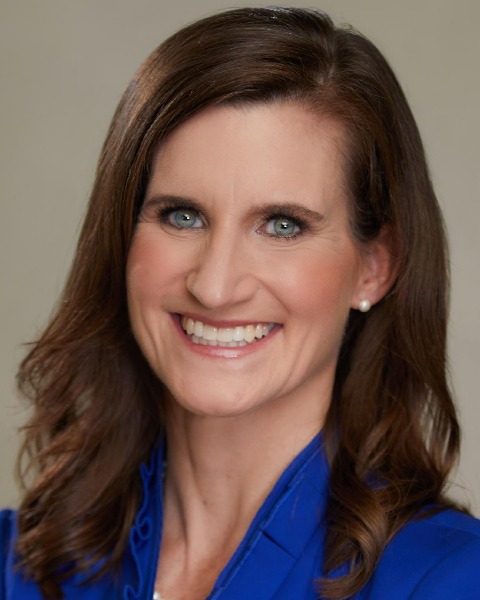 Michelle Shiller, DO, AP/CP, MGP is a board-certified Mayo-trained molecular pathologist with PathGroup where she is Associate Medical Director of Genomic and Molecular Pathology Services. Dr. Shiller is also Co-Medical Director of Cancer Genetics at the Baylor Sammons Cancer Center. An enthusiastic member of AMP, the CAP and the ACCC (recent member Board of Trustees, now Chair of Communications Committee), Dr. Shiller is often working to break down barriers to appropriate test interpretation, and facilitate multidisciplinary dialogues to optimize the integration of molecular pathology in the patient care. Based primarily in Dallas, Dr. Shiller works within the Baylor Scott and White Healthcare System to synergize test patterns, education and follow through in the diverse utility of molecular diagnostics.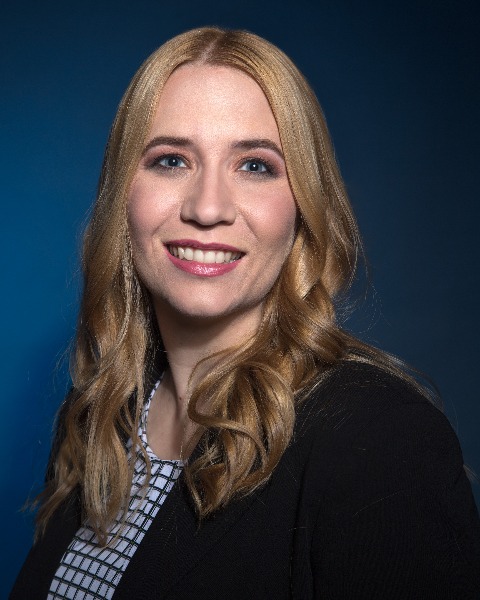 Tabetha Sundin, PhD, HCLD (ABB), MB (ASCP)CM is a scientific doctor and writer with over 10 years of experience in the healthcare sector. Dr. Sundin earned a Doctor of Philosophy (Ph.D.) in biomedical sciences at Old Dominion University (Norfolk, VA). She then served as a Scientific Director for Sentara Healthcare, an Integrated Delivery Network in Virginia, covering both Molecular Diagnostics and Serology laboratories. Dr. Sundin was responsible for clinical and business oversight of the molecular diagnostics and serology laboratories at Sentara Healthcare, from 2013 through 2020. During her tenure she was responsible for insourcing numerous tests including oncology panels based on NGS technology. Additionally, through her leadership of a multidisciplinary committee she instituted pathology-driven reflexive biomarker testing. Dr. Sundin now serves as a Senior Global Medical Affairs Leader in I-O Diagnostics for Astrazeneca. She is passionate about providing education on the importance of biomarker testing for oncology treatment decisions. She has had the honor of presenting at numerous regional, national and international symposiums which included oral presentations at annual meetings for USCAP, AMP, and NSH. When not working she enjoys spending time with her husband and their five children.
Fyodor Urnov, PhD is a Professor of Molecular and Cell Biology at the University of California, Berkeley. His research focuses on advancing genome editing technology and pushing the boundaries of how it can be applied to solve real-world problems. Dr. Urnov is a pioneer in the field of genome editing, with a diverse background in academia, industry and the nonprofit sector. He joined the Innovative Genomics Institute (IGI) as Scientific Director of Technology and Translation in 2018. Before joining the IGI he served as the Associate Director of Altius Institutes for Biomedical Sciences. Prior, he was at Sangamo BioSciences from 2000 - 2016, where he co-developed and co-named human genome editing at native loci using engineered nucleases, and led the effort developing all major modalities of editing (correction, disruption, and integration). He also pioneered efforts to use engineered transcription factors for targeted epigenome engineering. As VP of Discovery and Translational Research, he shared leadership responsibilities for preclinical research for the first in vivo clinical trial of an engineered epigenome modulator; the first clinical trial for genome editing; and the first genome-edited crop. He's authored more than 70 scientific publications and is an inventor of more than 130 issued and pending U.S. patents related to genome editing and targeted gene regulation technology.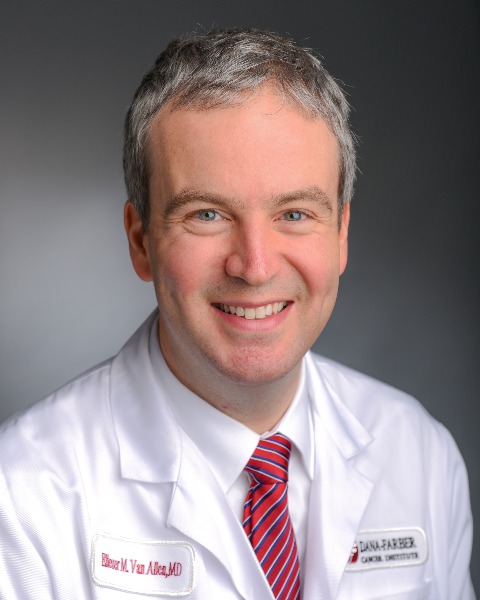 Eliezer Van Allen, MD is an Associate Professor of Medicine at Harvard Medical School, a clinician at Dana-Farber/Partners Cancer Care, and an Associate Member at the Broad Institute of MIT and Harvard. His research focuses on computational cancer genomics, the application of new molecular profiling technologies to advance precision cancer medicine, and studying resistance to cancer therapeutics. As both a computational biologist and medical oncologist, he has specific expertise in clinical computational oncology and the development of algorithms to analyze and interpret genomic data for clinically focused questions. Originally from Los Angeles, CA, he studied Symbolic Systems at Stanford University, obtained his M.D. from UCLA, and completed a residency in internal medicine at UCSF before coming to Boston and completing a medical oncology fellowship at the Dana-Farber/Partners Cancer Care program.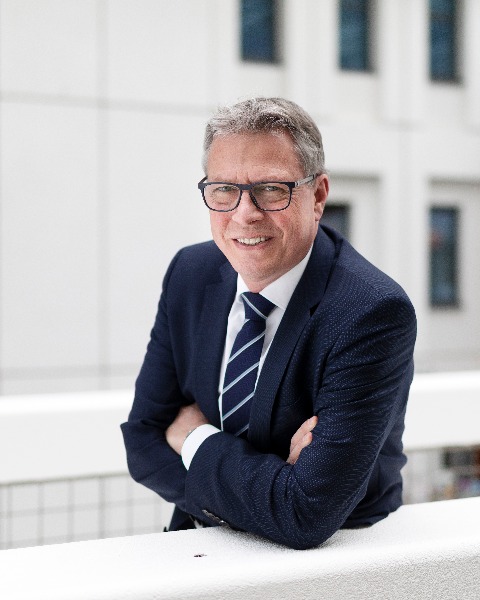 Ron HN Van Schaik, PhD is a registered European Specialist Laboratory Medicine and a Full Professor of Pharmacogenetics. He is head of the Dept. Clinical Chemistry at the Erasmus University Medical Center Rotterdam, and Director of the International (IFCC) Expertcenter for Pharmacogenetics. Main interest is the implementation of pharmacogenetics in clinical practice. Specific research topics oncology, cardiology, psychiatry and pain medication. Prof van Schaik participates in several national and international groups on Pharmacogenetics, such as ESPT (Co-Founder/Past President), PGRN, CPIC, DPWG, IUPHAR, EMA, PharmVar and AMP. In 2001, he received the Ortho Clinical Diagnostics Award for Outstanding Research, in 2009 the AACC Outstanding Speaker Award, and in 2010 the AACC/Mol Pathology Award for Outstanding Scientific Research.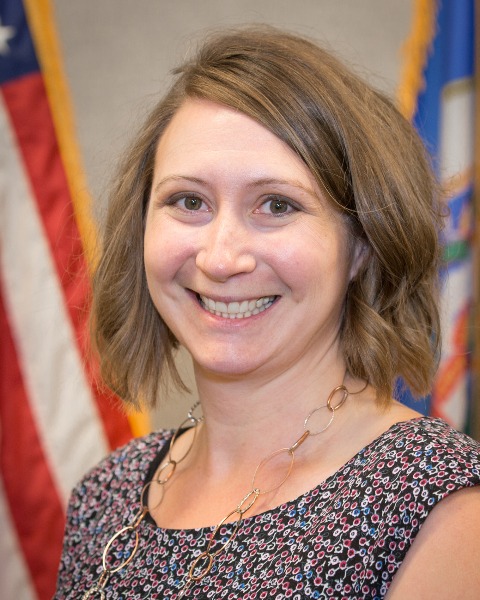 Sara Vetter, PhD, D(ABMM) is the Assistant Division Director at the Public Health Laboratory for the Minnesota Department of Health. In that role she serves as CLIA director and provides strategic direction for the division in the areas of quality and information techniology. Dr. Vetter earned a BS and PhD in Microbiology from the University of MN. Previous to her current role, Dr. Vetter completed a research fellowship at CDC/DVBD in Ft. Collins, Colorado, and served at the Manager of Infectious Diseases at the Public Health Lab.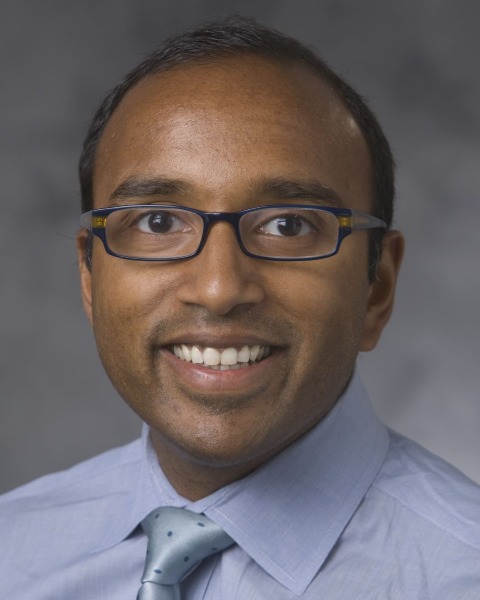 Deepak Voora, MD is Associate Professor of Medicine at the Center for Applied Genomics & Precision Medicine at Duke University School of Medicine and a staff cardiologist at the Durham Veterans Affairs Medical Center. His research focusses on the discovery and translation of pharmacogenomic biomarkers to address the hypothesis that tailoring drug therapy on the basis of genomic information can improve health outcomes. He has chosen some of the most commonly used medications used worldwide – antiplatelet and statin medications – for his research program. As Director of the VA Pharmacogenomics testing for Veterans (PHASER) program, he is leading the VA's national implementation of pre-emptive, panel-based, pharmacogenetic testing to up to 250,000 Veterans.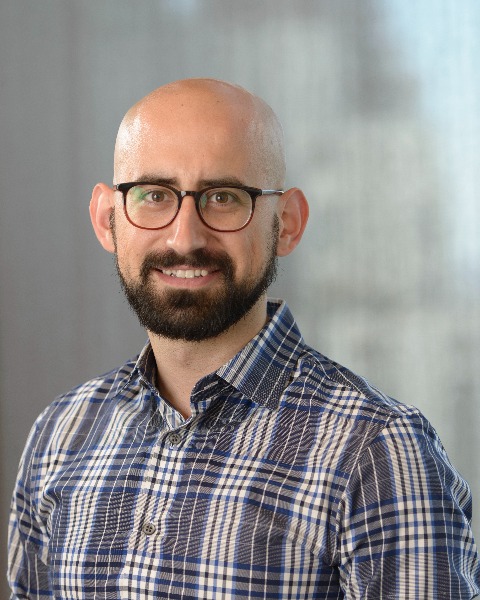 Ahmet Zehir, PhD is the Director of Clinical Bioinformatics in Molecular Diagnostics Service and Assistant Attenting in Department of Pathology at Memorial Sloan Kettering Cancer Center where he overses the development of analysis pipelines and software applications for next-generation sequencing (NGS) based clinical assays. He recieved his PhD from Tulane University and was a postdoctoral fellow at MSKCC. He played a major role in development, clinical validation of and obtaining FDA clearance for several NGS assays (MSK-IMPACT, MSK-ACCESS) for solid tumor, hematological malignancy and circulating tumor DNA testing. He led the development of informatics tools that expand the information obtained from NGS data such as mutational burden or MSI status. His research has focused on identification and characterization of clonal hematopiesis (CH) in solid tumor patients and mechanisms of CH dynamics in patients. He currently serves on the College of American Pathologists (CAP) Molecular Oncology Committee.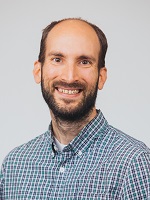 Justin M. Zook, PhD leads the Human Genomics Team at the National Institute of Standards and Technology and is co-leading the Genome in a Bottle Consortium's work developing authoritatively characterized human genomes to benchmark sequencing methods. He developed methods to compare and integrate whole genome DNA sequencing data from multiple platforms and sequencing runs to characterize the first whole human genome Reference Materials. He is now leading the GIAB Analysis Team work combining short, linked, and long read sequencing technologies to characterize structural variation and challenging regions of the genome. He co-leads the variants team in the Telomere-to-Telomere Consortium demonstrating the utility of the first complete human genome. He was an Informatics Representative to the Association for Molecular Pathology Clinical Practice Committee, and he chaired the Global Alliance for Genomics and Health Benchmarking Team, which published best practices for benchmarking genome sequencing results in 2019.